Graduation Photos
Im too tired and lazy to be blogging for real these days, so this is what you get.
Robing up in the monument building. Stephen says our department's hoods made us look like nuns.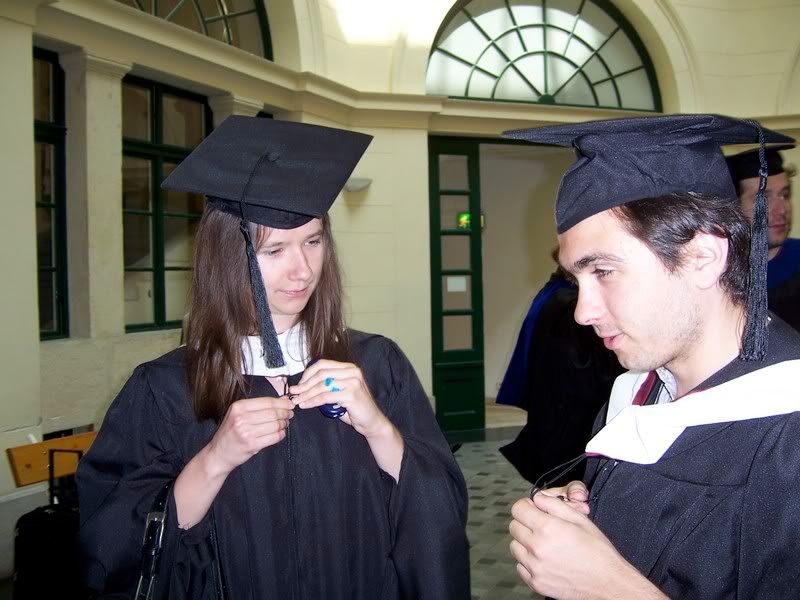 Ola (poland) and Florin (romania), sociology&anthropology.
Marko (croatia, political science). poli sci got cool blue hoods. I might be jealous.
Judit (hungary) and her daughter Sonja. Judit didnt come to the graduation with us, but i did learn that her daughter recently named her doll "Jennifer". Which is way awesome.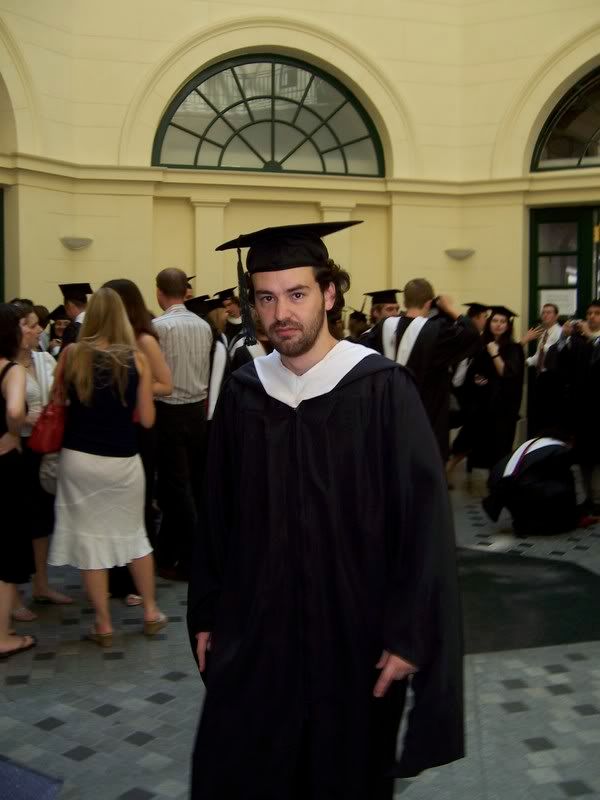 Stefan (bulgaria). Sociology&Anthropology. This guy definitely has the best laugh of the whole department.
Brigette (Texas) and Luci (Romania). Sociology&Anthropology
Drago (Croatia) does his best imitation of the Ghost of George Soros
Drago. Sociology&Anthropology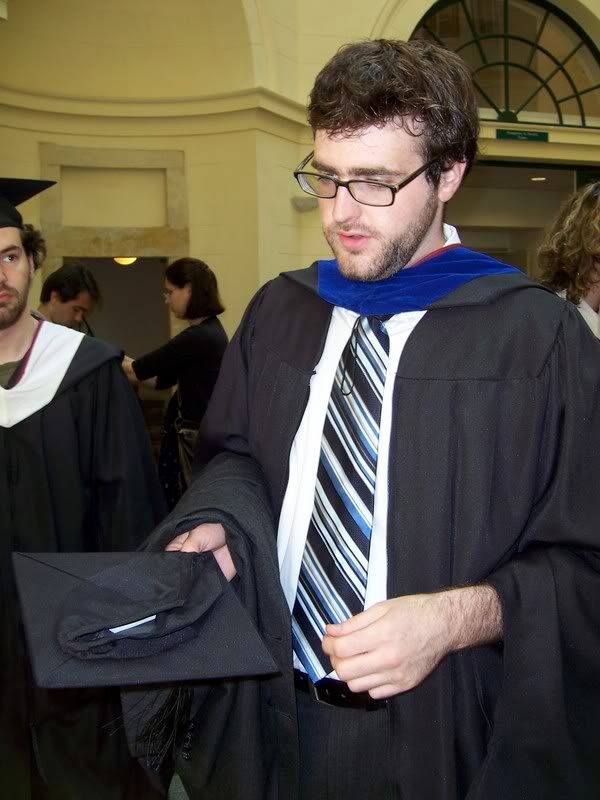 Stephen (Ohio, Political Science) looks way too sharp. I can't handle it.
Man. Those shades were awesome. And I still had the laurels.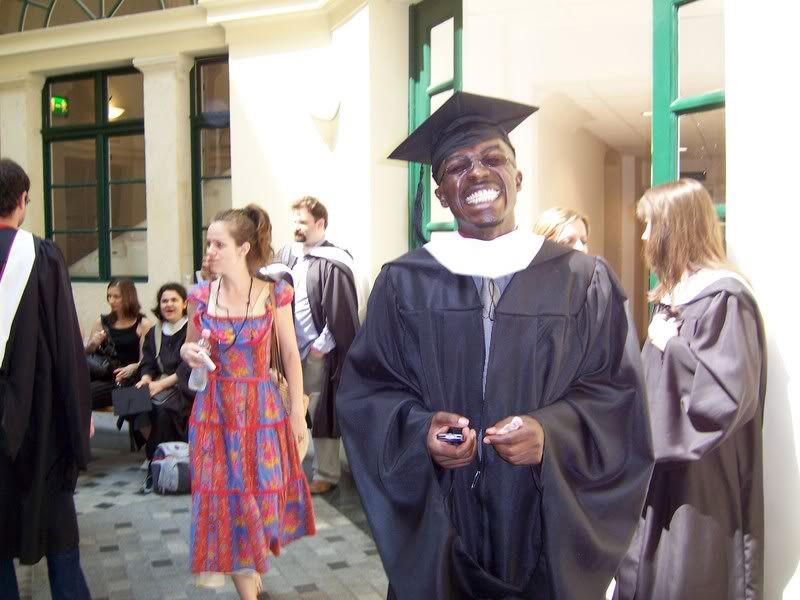 Aungo (Kenya. Sociology&Anthropology). He hates these pictures that I take of him, but I love them.
Agi (hungary), Brigette, and Ola. And Artyom (Russia) off in the background.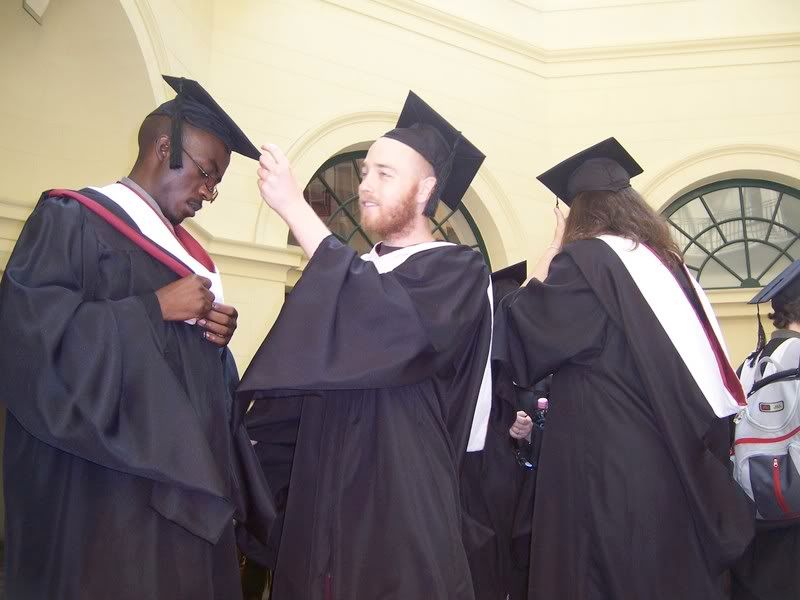 Aungo, Colin (who is NOT british) and Brigette.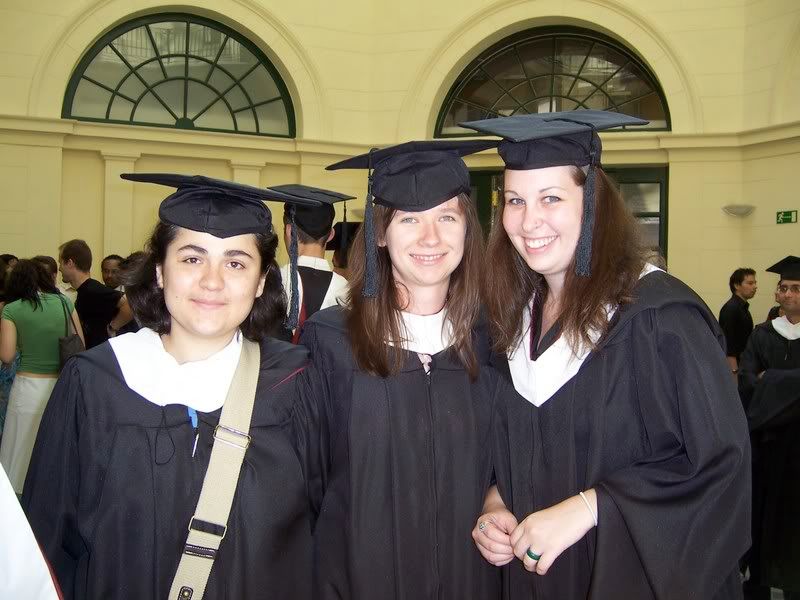 Cera (Romania), Ola, and Brigette. Sociology and anthropology.
Ballav (Pakistan) and Aungo. Sociology and anthropology.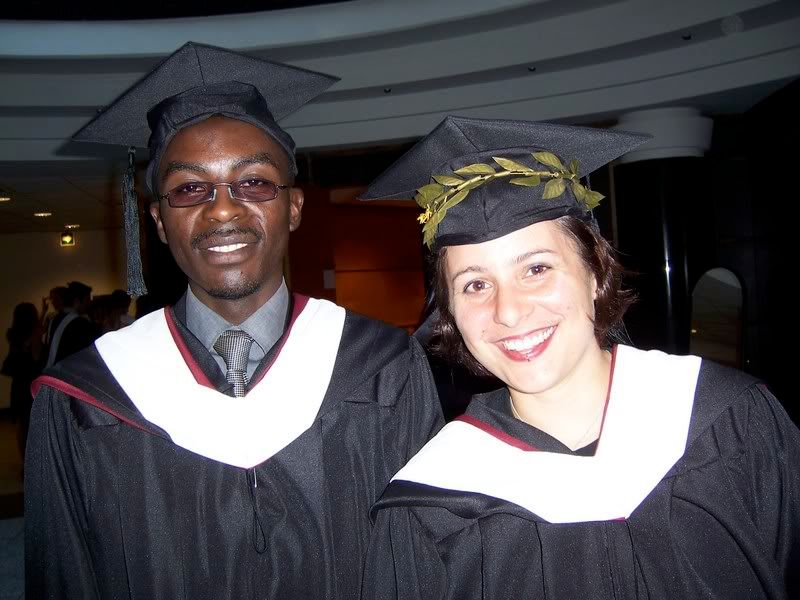 Aungo and me.
Ola and Asa (Israel). Sociology and anthropology.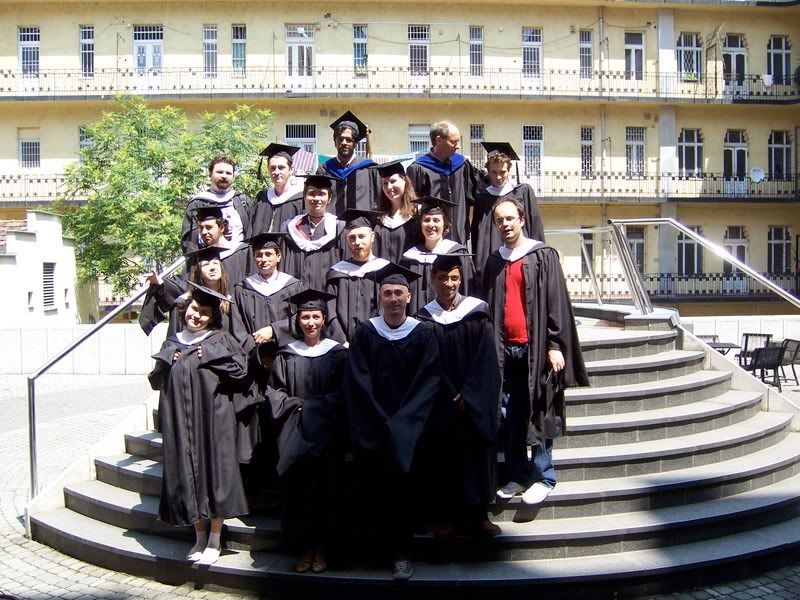 This is ALMOST all of us. We were missing Gergő and Judit (hungary), Mariya (Bulgaria), Damir (Croatia), Austin (Nigeria), and a handful of professors. Everyone had a rough morning because defenses ended just the day before. I had never seen some of us so hung over. goodness.
And so we stagger into the future!
Labels: Agi, Asa, aungo, Ballav, CEU, drago, Florin, grad school, graduation, Luc, Marko, Ola, photos, stefan, Stephen